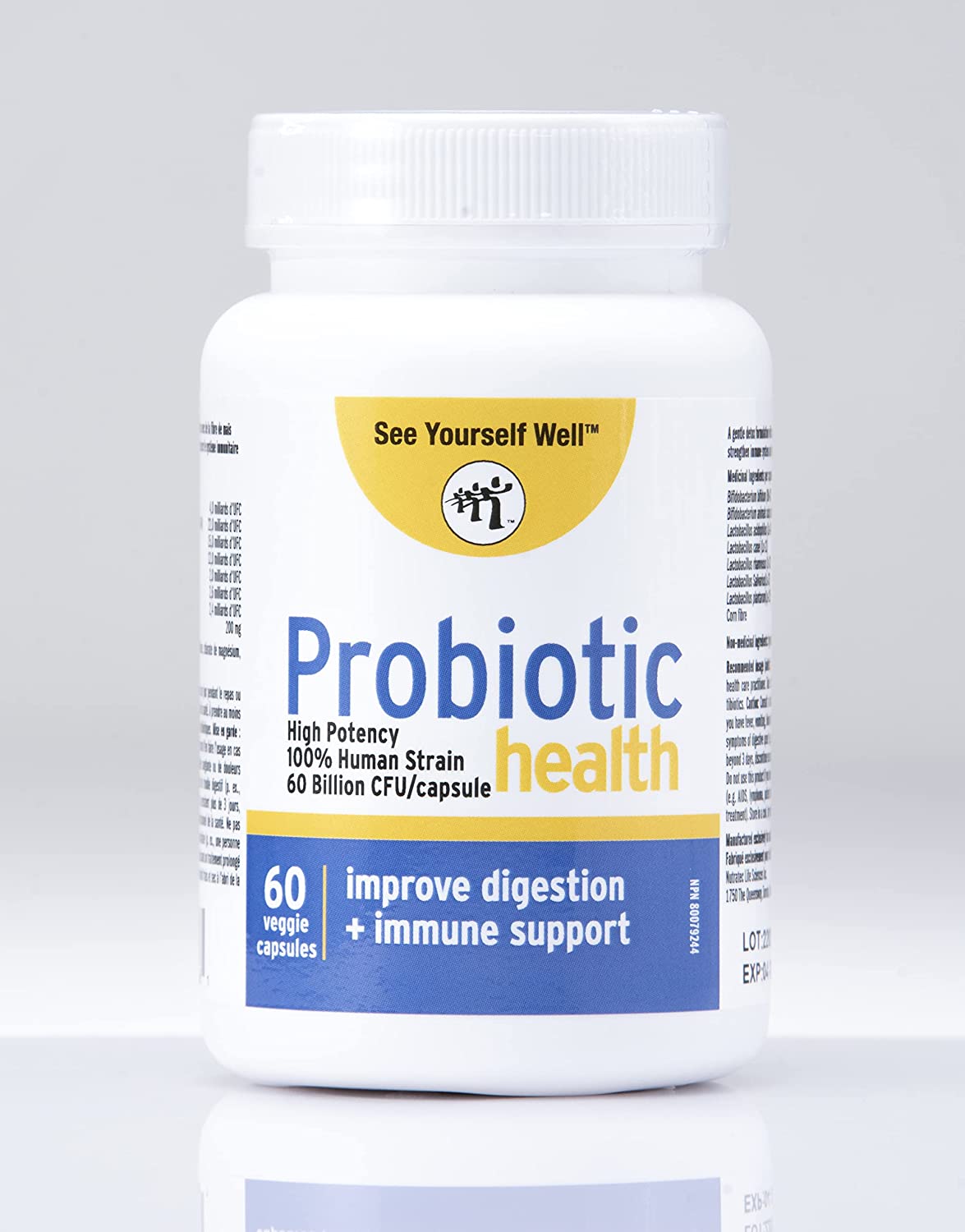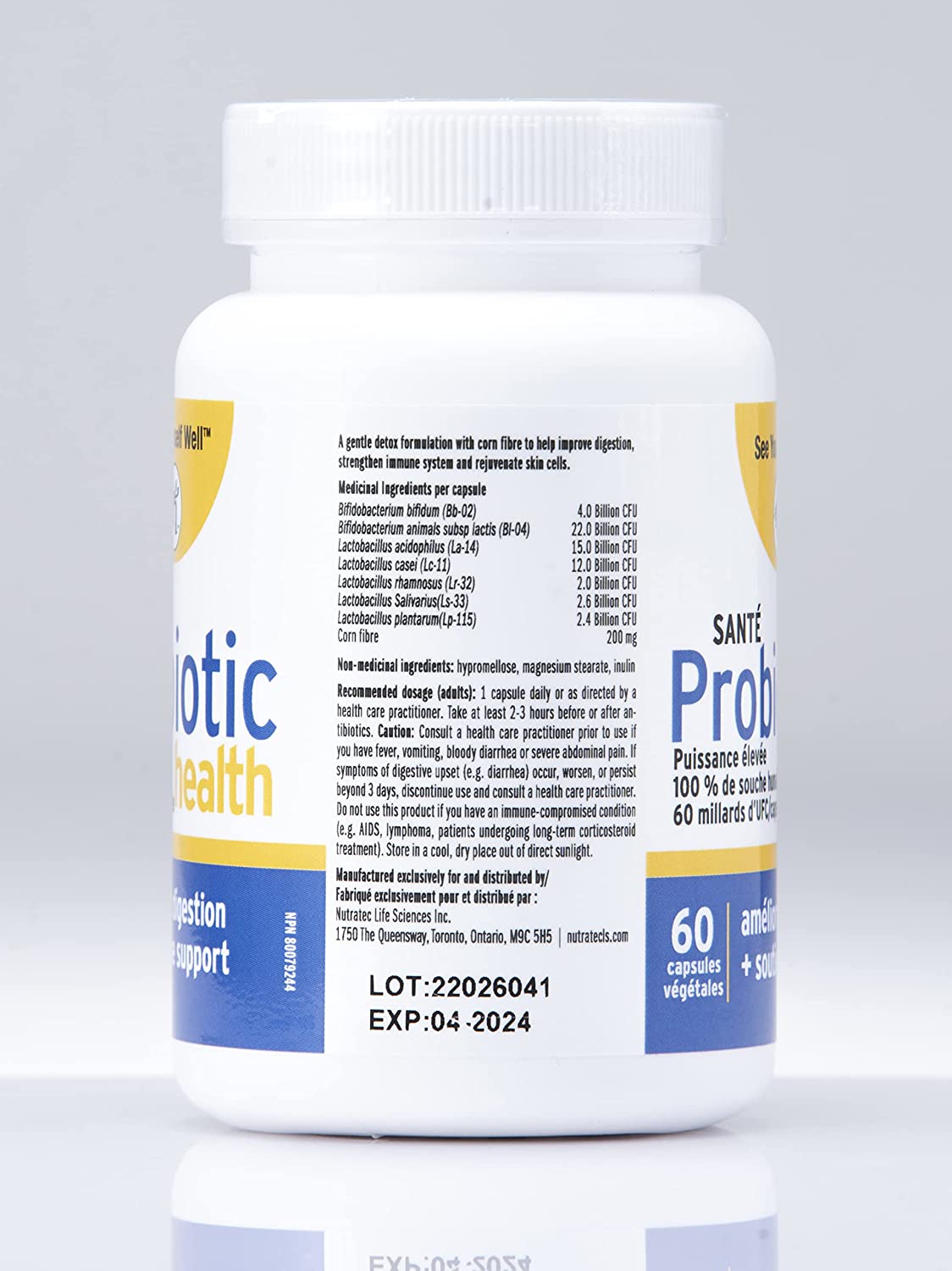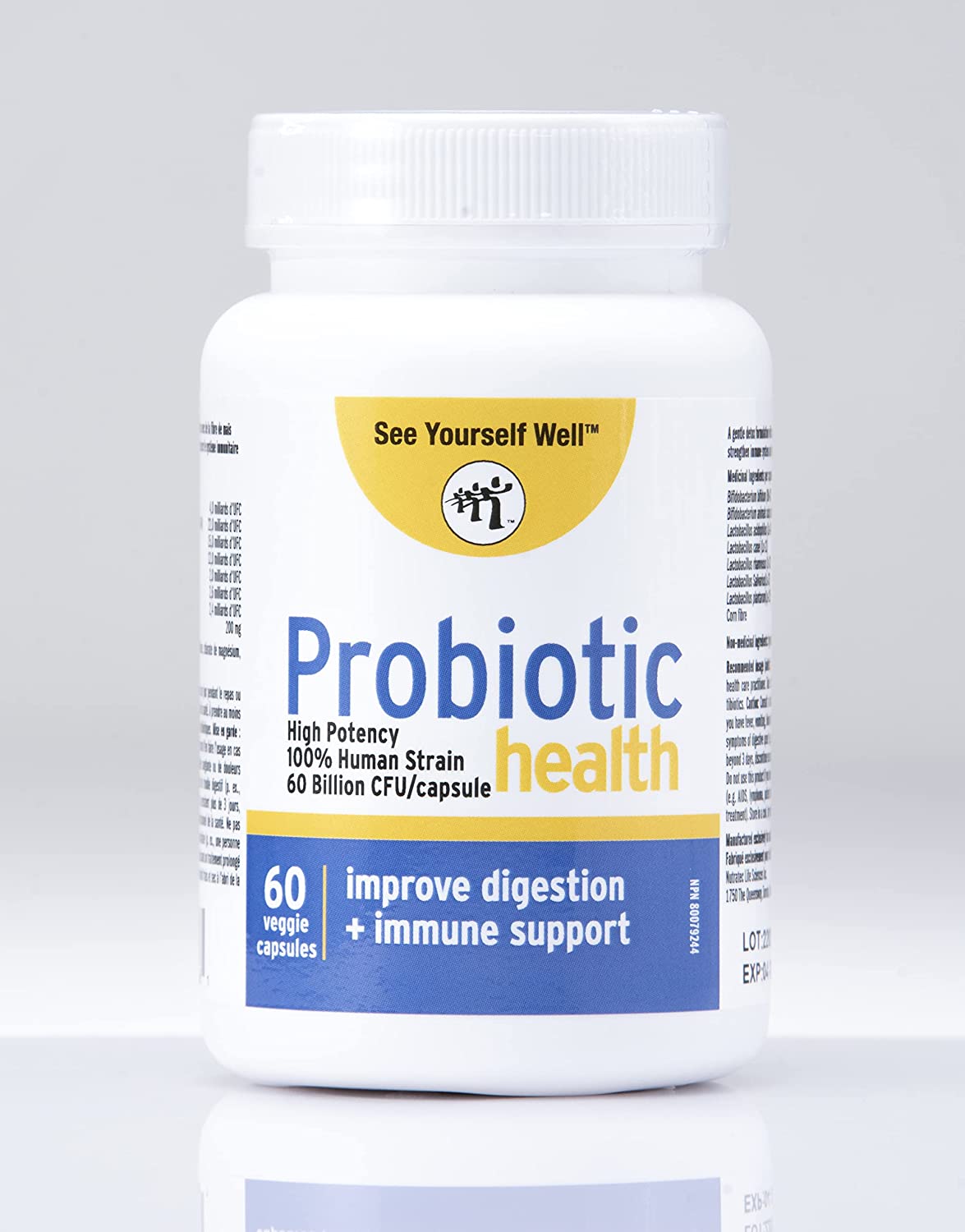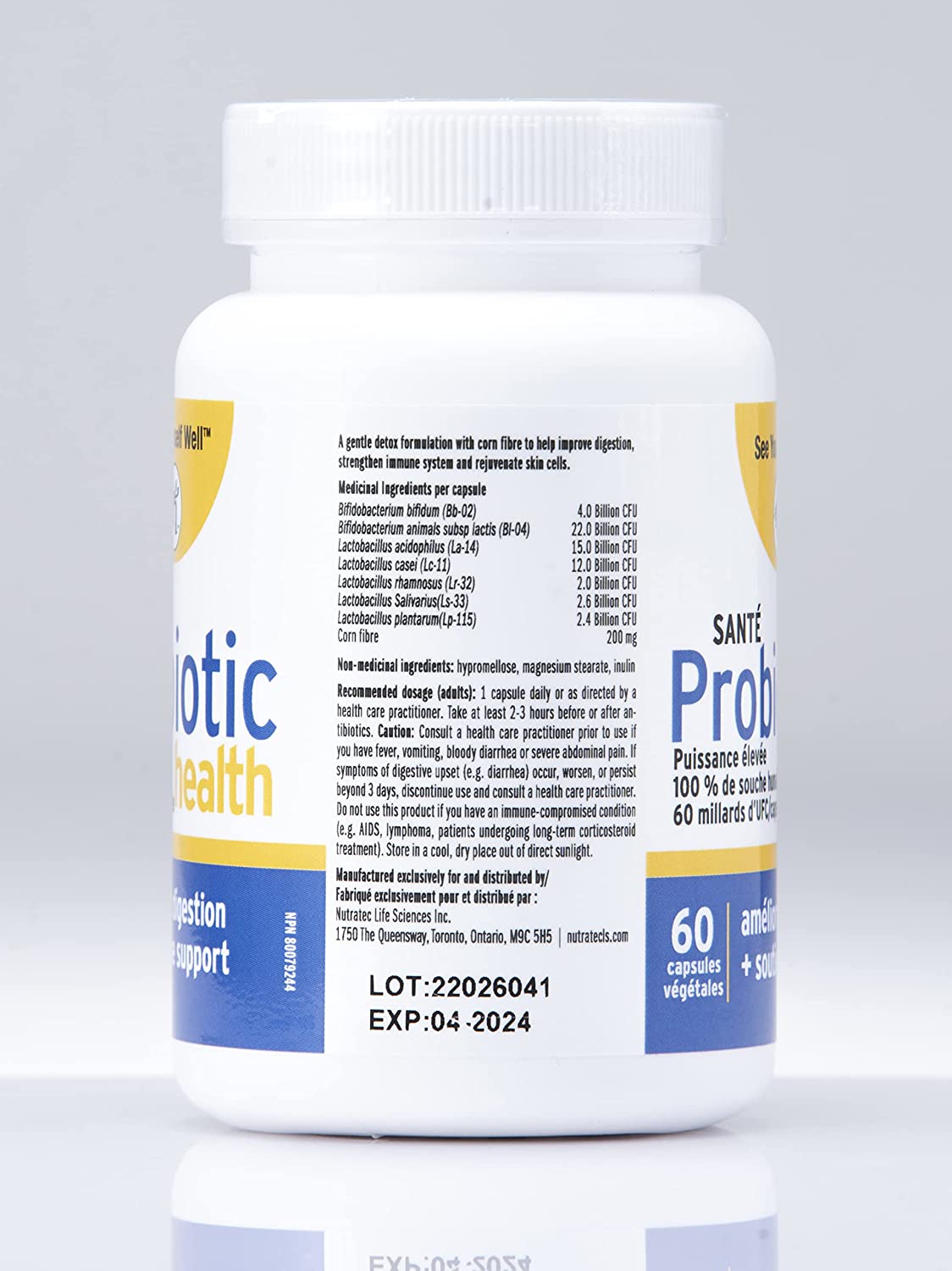 See Yourself Well Probiotic Health
$49.99
Improve digestion and provides immune support.
See Yourself Well Total Probiotic Health is a gentle detox formulation with corn fibre to help improve digestion, strengthen immune system and rejuvenate skin cells.
Suggested Usage: Adults – capsule daily or as directed by a health care practitioner. Take at least 2-3 hours before or after antibiotics.
Caution: Consult a health care practitioner prior to use if you have fever, vomiting, bloody diarrhea or severe abdominal pain. If symptoms of digestive upset (e.g. diarrhea) occur, worsen, or persist beyond 3 days, discontinue use and consult a health care practitioner. Do not use this product if you have an immune-compromised condition (e.g. AIDS, lymphoma, patients undergoing long-term corticosteroid treatment).