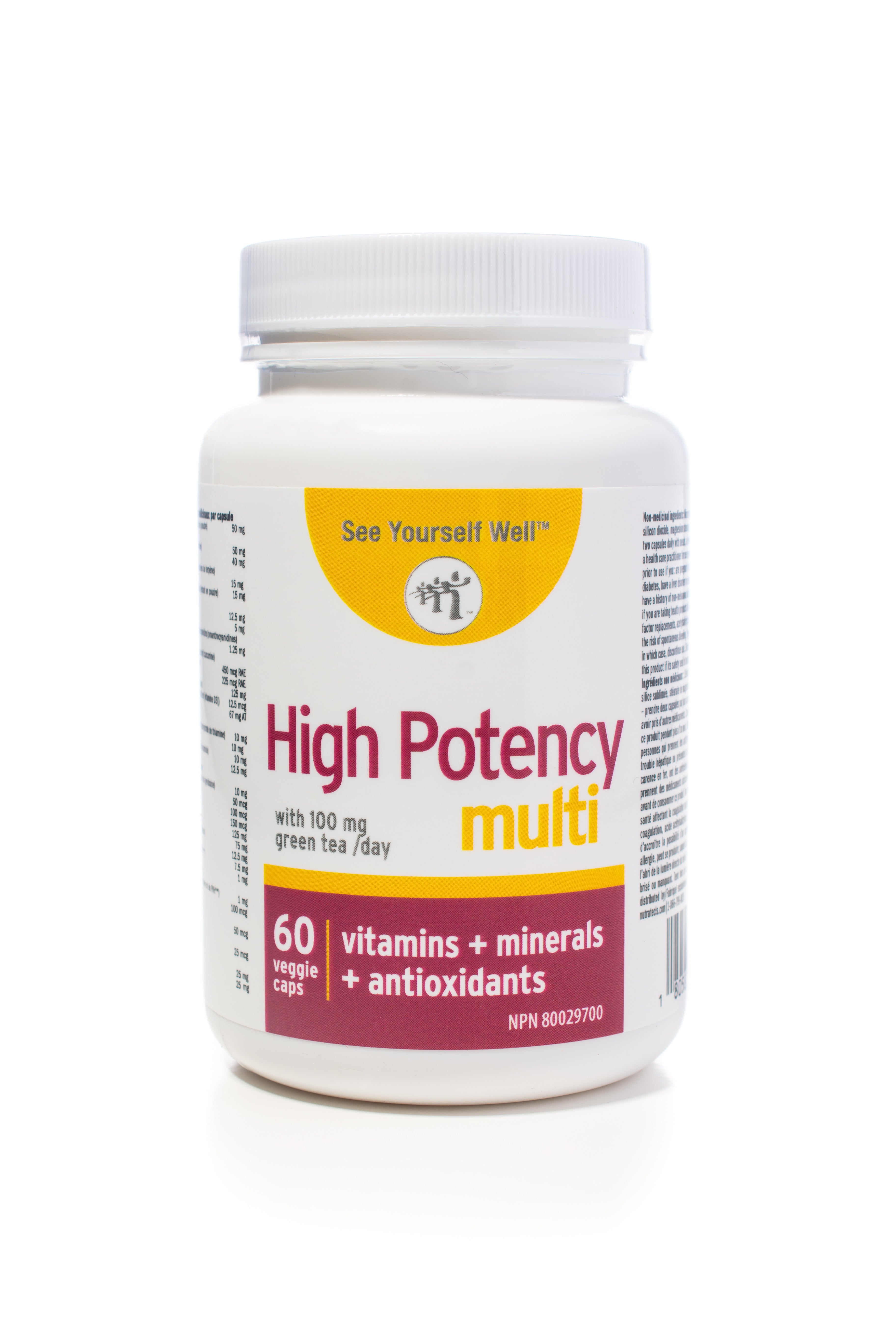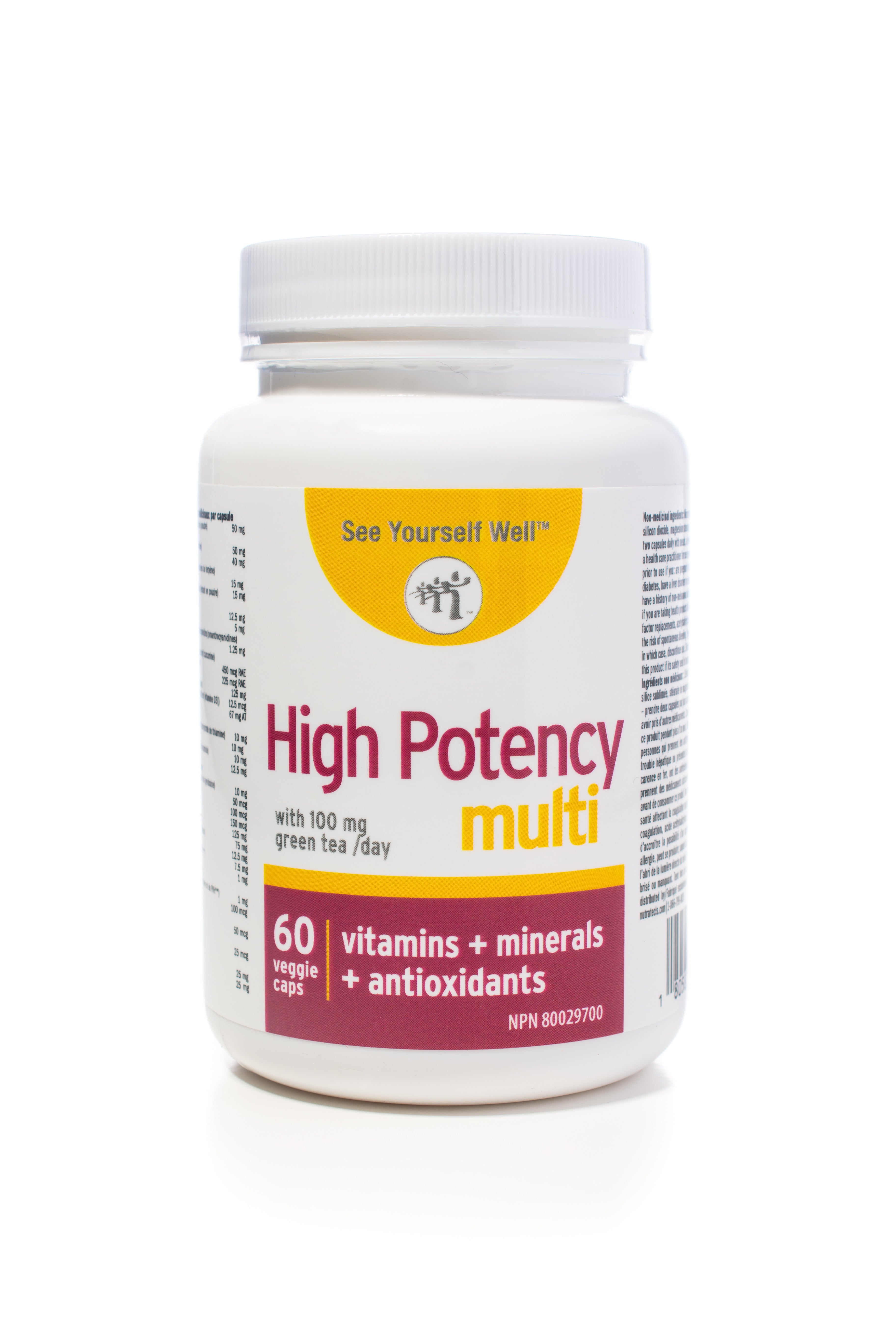 See Yourself Well High Potency Multi
$29.99
For the maintenance of good health.
See Yourself Well High Potency Formula is a comprehensive blend of antioxidants, vitamins and minerals for the maintenance of good health.
Suggested Usage: Adults – Take two capsules daily with meals, a few hours before or after taking other medications. Consult a health care practitioner for use beyond 1 month.
Caution: Consult a health care practitioner prior to use if you: are pregnant or breastfeeding, taking blood pressure medication, have diabetes, have a liver disorder or develop symptoms of liver trouble, have an iron deficiency, have a history of non-melanoma skin cancer, are taking medications for seizures. Do not use if you are taking health products that affect blood coagulation (e.g. blood thinners, clotting factor replacements, acetylsalicylic acid, ibuprofen, fish oils, vitamin E) as this may increase the risk of spontaneous bleeding. Hypersensitivity, such as allergy, has been known to occur; in which case, discontinue use.