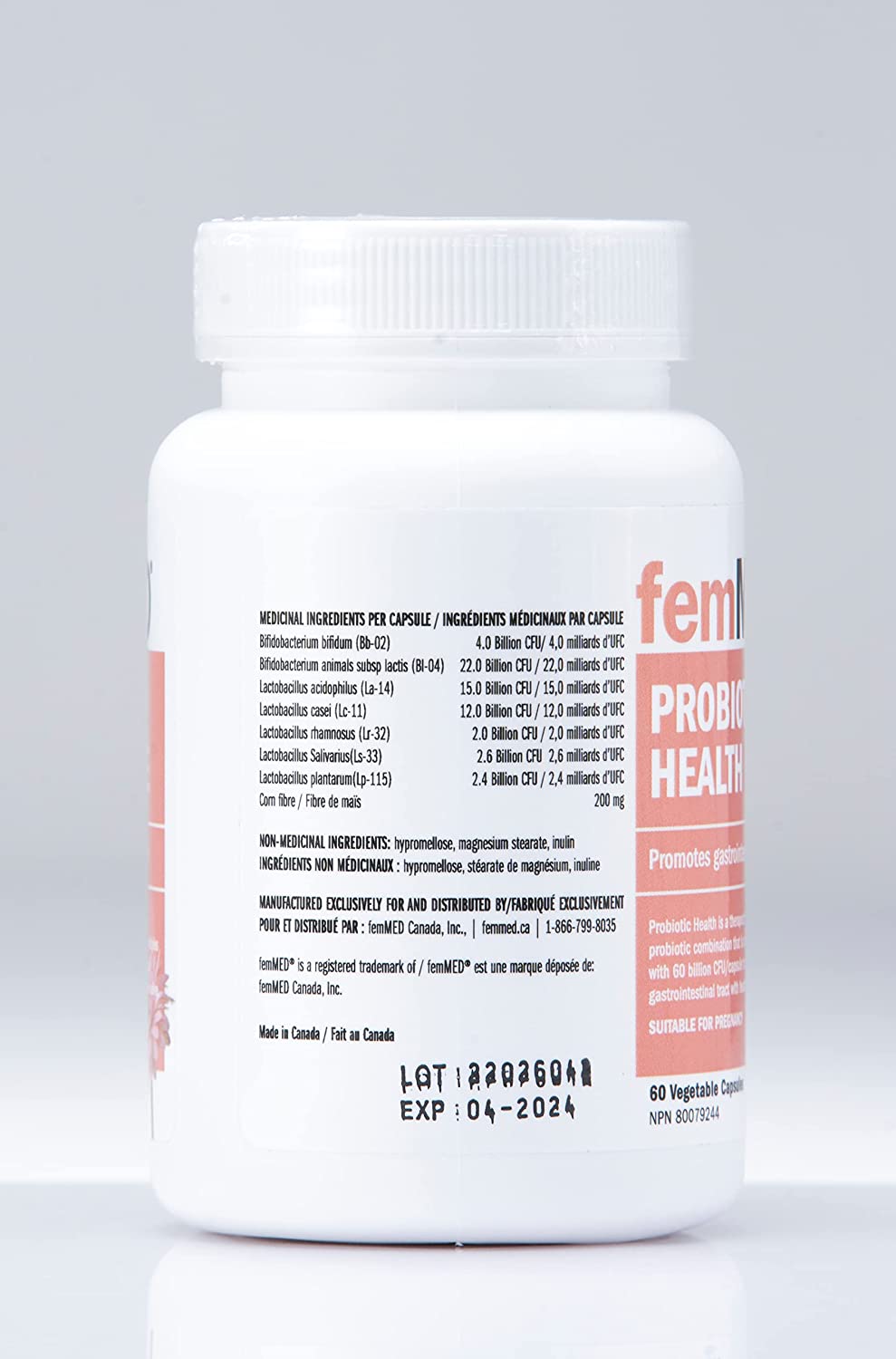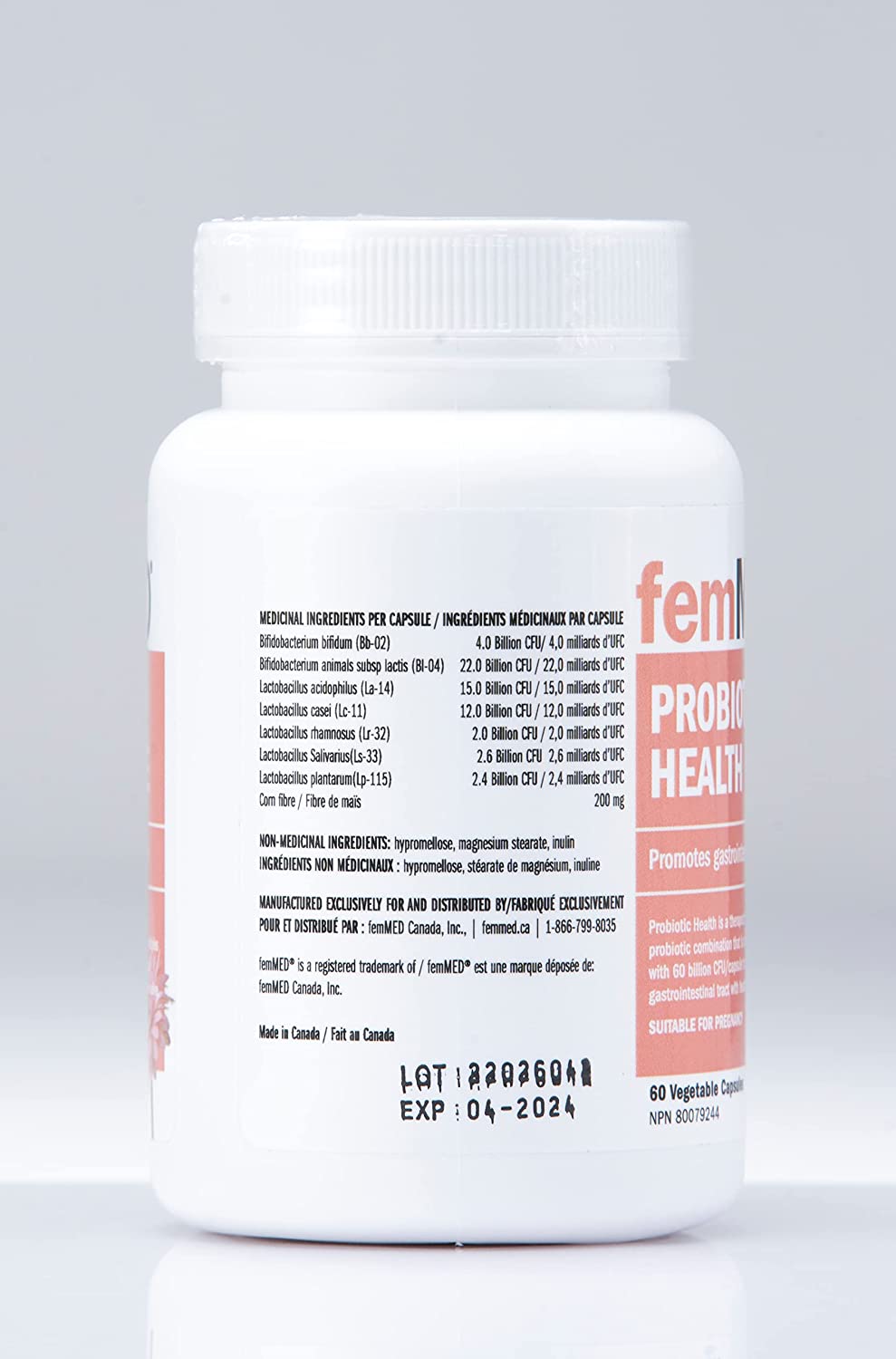 femMED Probiotic
$49.99
Promotes gastrointestinal health.
femMED Probiotic is a therapeutic, multi-strain probiotic combination that is specially formulated with 5 billion active cells to fortify the gastrointestinal tract with healthy bacteria.
Supports intestinal/gastrointestinal health
Promotes a favourable gut flora
No refrigeration required
Suggested Usage: Adults- take 2 capsules once daily. If you are taking antibiotics, take at least 2-3 hours before or after.