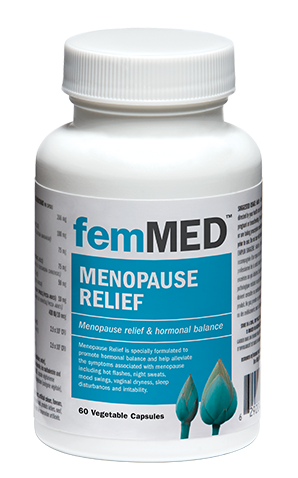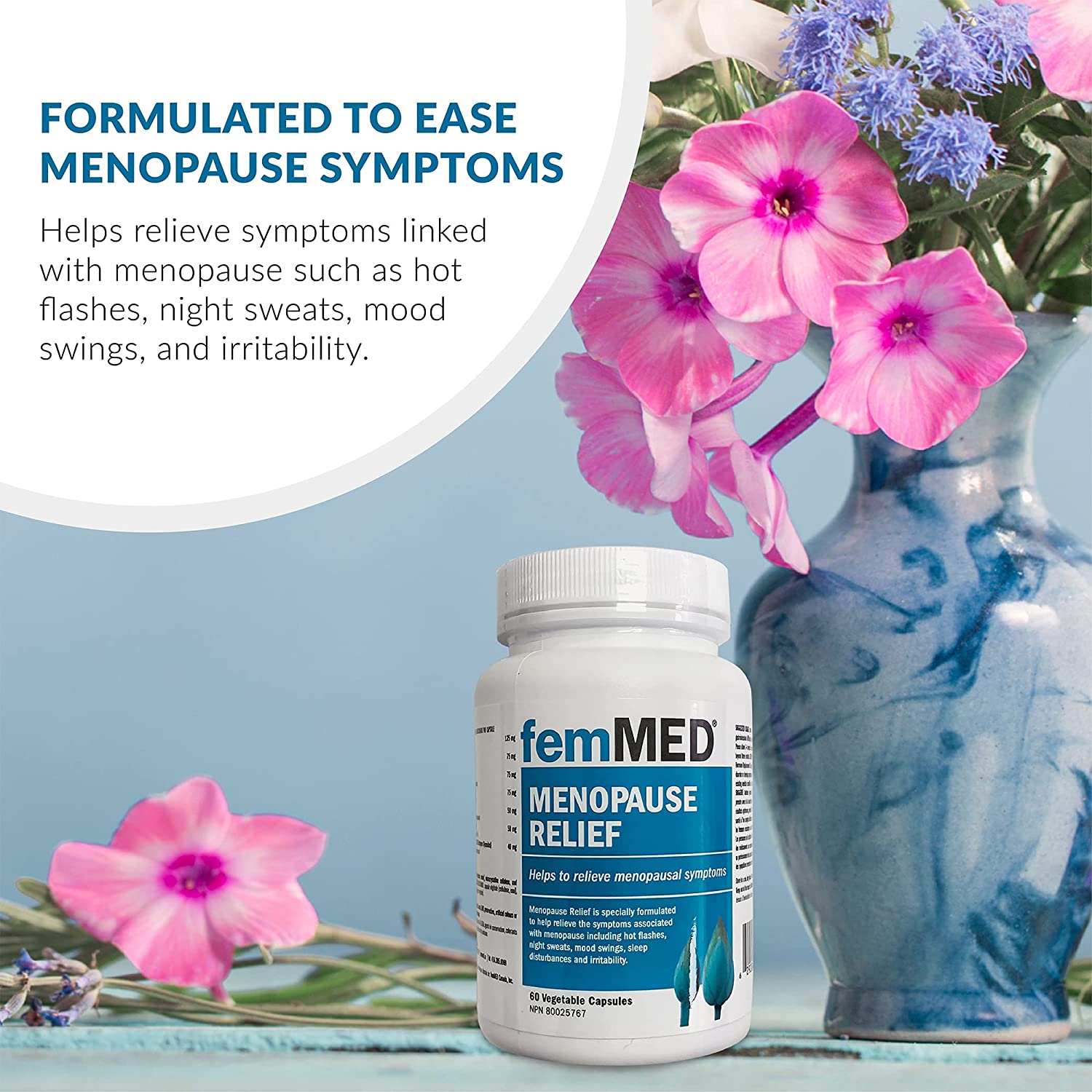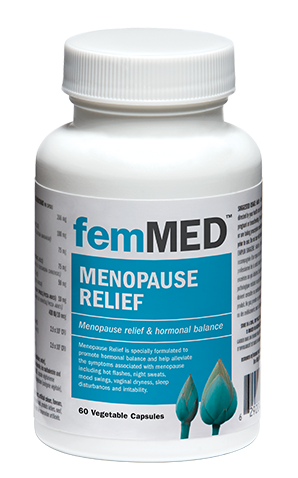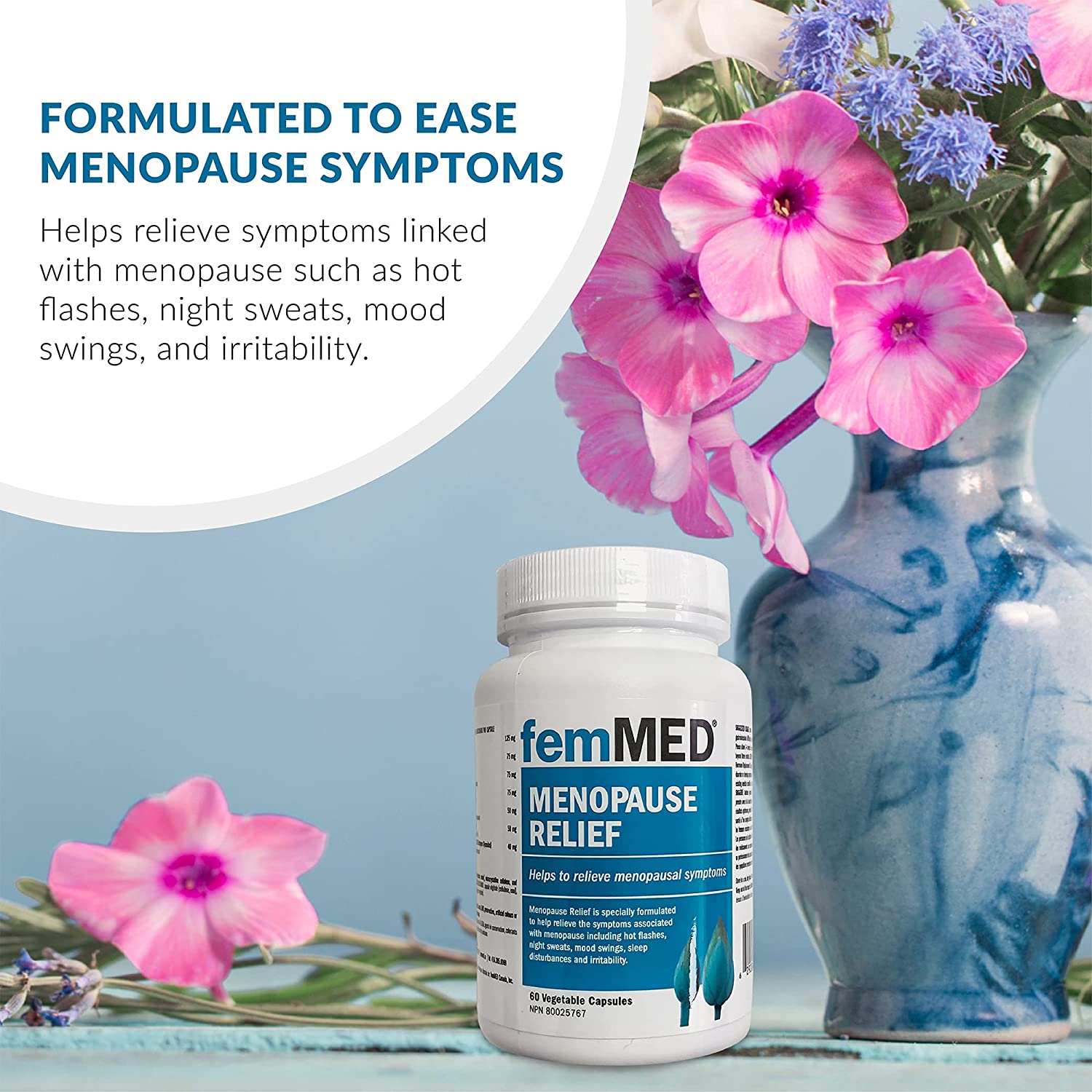 femMED Menopause Relief
$32.99
Menopause relief and hormonal balance.
femMED Menopause Relief is specially formulated to help relieve the symptoms associated with menopause including hot flashes, night sweats, mood swings, sleep disturbances and irritability.
Reduces hot flashes and mood swings
Calms night sweats and sleep disturbances
Decreases irritability
Suggested Usage: Adults – take 1 capsule twice daily, on an empty stomach. If you suffer from gastrointestinal difficulties, take capsules with food or as directed by your health care practitioner. Please allow 3-4 weeks of consecutive use for best results. Consult a health care practitioner for use beyond three months.