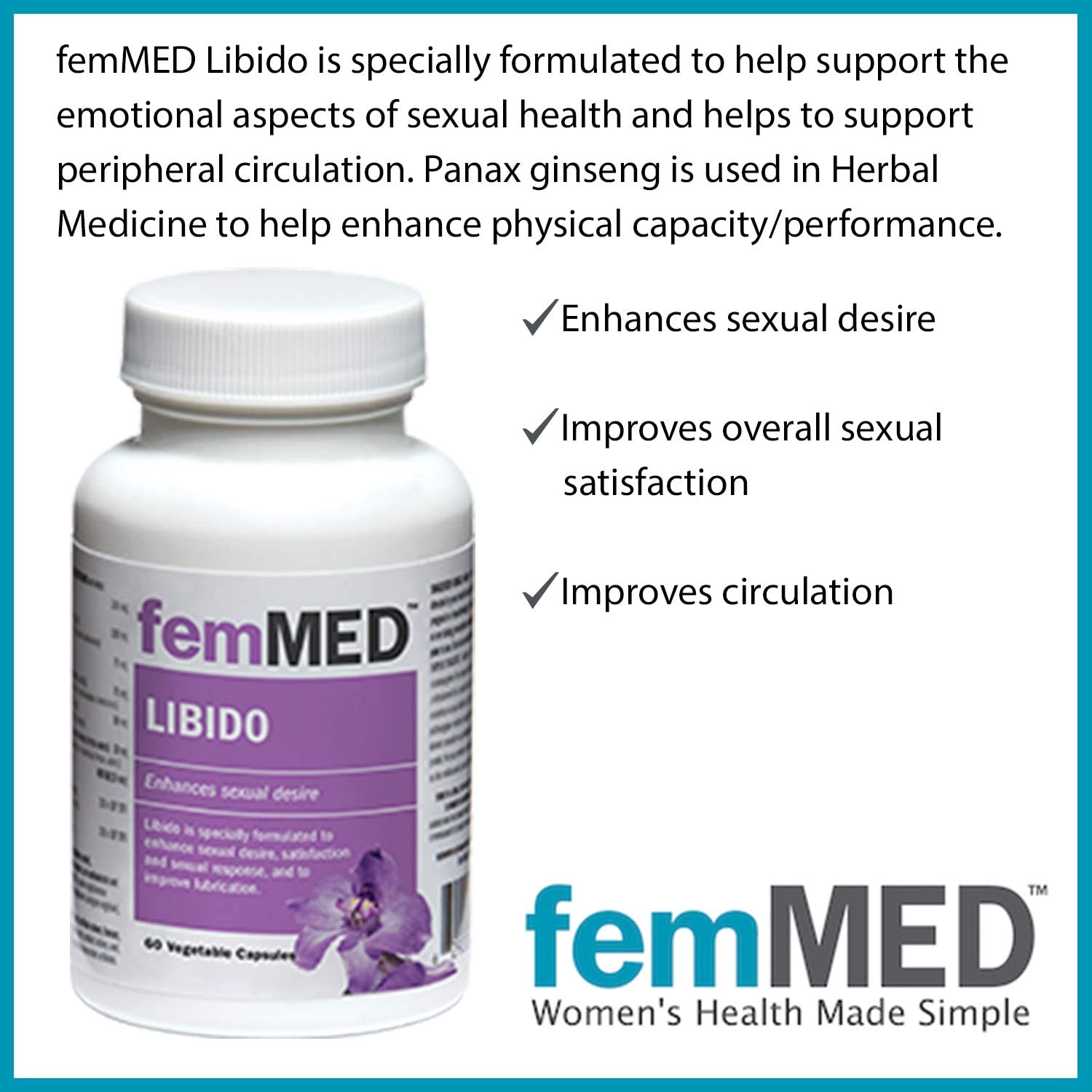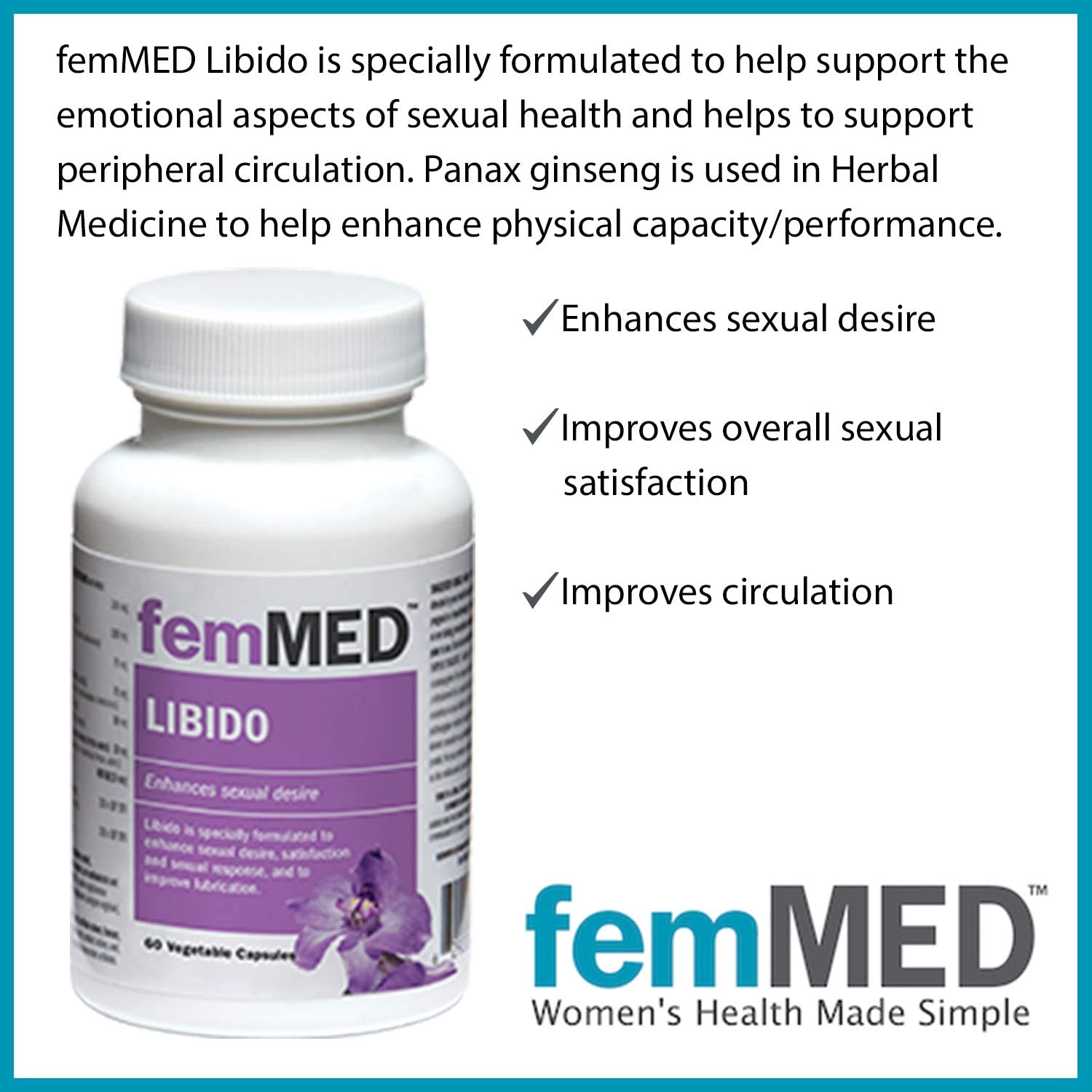 femMED Libido
$25.00
Enhances sexual desire.
femMED Libido is specially formulated to help support the emotional aspects of sexual health and helps to support peripheral circulation. Panax ginseng is used in Herbal Medicine to help enhance physical capacity/performance.
Enhances sexual desire
Improves overall sexual satisfaction
Improves circulation
Suggested Usage: Adult Females - take 1 capsule three times daily. Please allow 4 weeks of consecutive use for optimal results. Consult a health care practitioner for use beyond 3 months. For menopausal and post-menopausal women and women suffering from cardiovascular disease, consult a health care practitioner for use beyond 6 weeks.